One of Evolution21's cornerstones, our wide selection of cushions is a reflection of our growth. Covering a vast range of colours, textures and shapes, they can fit into any pre-existing setting or alongside our own furniture. Made in-house by a skilled team, their unparalleled quality is assured, down to the gold-certified 100% biodegradable down filling.
Sourcing our fabrics within Belgium, we are immensely proud of our national heritage, and Mechelen's storied past in the furniture industry is one we aim to carry on for generations to come. Our use of eco-friendly production methods, along with sourcing materials from responsible suppliers, demonstrates our commitment to sustainability while being uncompromising on the quality of our work.
You can be confident in the quality and versatility of our range, broken down into distinct categories of finishes and shapes. We can provide a completely unique product, destined for a lifetime of use within your space.
When you want assured quality with impactful design, the Standard Finish cushion is the right choice for you.
restricted content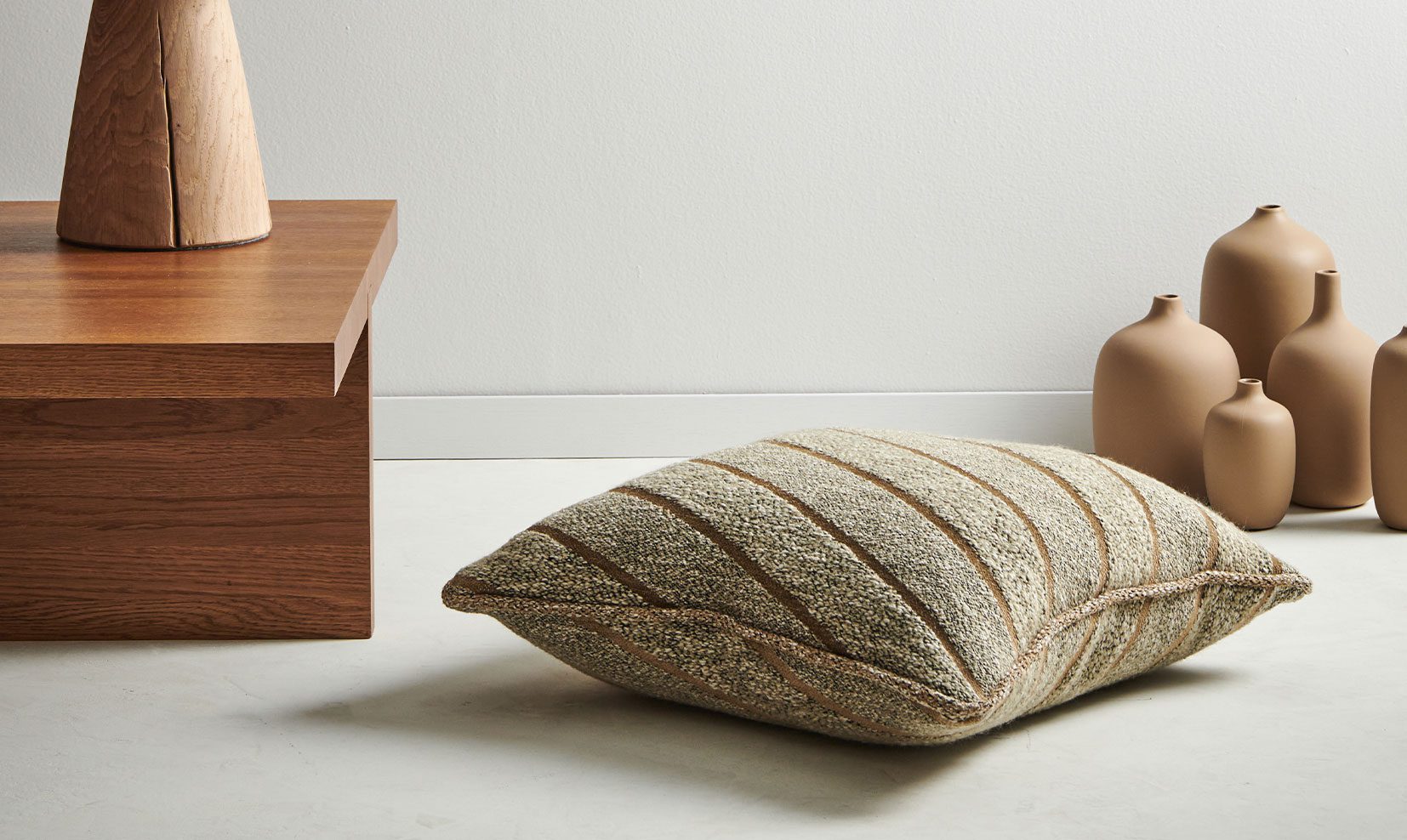 A timeless classic, our Fabric Piping cushion adds a delicate, contemporary touch to a piece of furniture or living space.
restricted content
We are absolutely smitten with the bold and modern aesthetic of leather piping, and it makes for a highly versatile choice across a wide array of fabrics.
restricted content
It's the perfect addition for framing single-toned materials.
restricted content
Enhance the playful appeal of your soft furnishings with these delightful fabric tassels.
restricted content
Augment the individuality of your cushions with these dreadlock-style tassels.
restricted content
Whether you want a bold statement with a large tasseled cushion or a subtle touch with a smaller option, these tassels have you covered. 
restricted content
This box cushion presents a discerning and tasteful option for your interior design.
restricted content
The intricate pleated piping design of this cushion presents a refined and opulent take on our Flat Border cushion.
restricted content
Consider indulging in the opulence of this circular cushion, which will assist in smoothing your rough edges and beckon you to join the circle of comfort and elegance.
restricted content
Round with Flat Border | Flat Border Plissé
To enhance your home decor, it's all about the nuances, and this cushion offer a plethora of them.
restricted content
The versatility of cylindrical cushions is derived from ergonomic shape, allowing for a multitude of functions.
restricted content